NR CRICKET - ABOUT US
Set up in 2012 as Torch Coaching, Neal Robinson was aiming to improve the cricket coaching available to his local club in the heart of Berkshire. The last 5 years have taken some unexpected twists and turns, and NR Cricket now specialises in providing Cricket Clubs, Schools and other organisations with coaching services, event management and high quality, personalised clothing.
In 2014, after meeting a few disgruntled cricket club chairmen, NR Cricket started to offer club clothing. We were hearing that clubs were struggling to find a supplier that offered high quality, affordable club and match wear, short lead times and good customer service. Over time our operation developed and we now stock a wide range of Performance and Match wear, and offer both sporting organisations and businesses the chance to take advantage of our in-house personalisation services. At our NR Cricket Unit we offer heat pressing and embroidery, allowing orders to be turned around in as little time as possible.
Our coaching team has grown over the last 5 years and includes ECB Level 3 Performance Coaches, ex First Class cricketers, and a variety of Level 1 & 2 coaches. We offer coaching throughout the year, at a variety of indoor facilities, schools and cricket clubs.
OUR COACHES
ECB Level 3 Performance Coach
Berkshire CCC Under 12 Head Coach
Berkshire CCC Specialist Batting Coach
ECB Level 3 Performance Coach
Ex Oxford MCCU Player
Berkshire 1st XI Wicket Keeper
Berkshire CCC Specialist WK Coach
Berkshire CCC S & C Lead Coach
ECB Level 2 Coach
England Under 19 International
Surrey Academy Cricketer
Berkshire 1st XI Batting Allrounder
Berkshire 1st XI Batsman
Home Counties Premier League Cricketer
Berkshire 2nd XI Batsman/Leg Spinner
Gloucestershire 2nd XI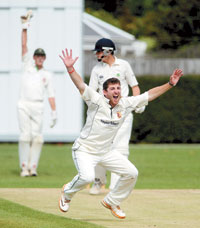 ECB Level 2 Coach
Worcestershire CCC Age Group Coach
Birmingham Premier League Cricketer
ECB Level 1 Support Coach
Wicket Keeper/Batsman